UPDATED: Referendum 90-Specific Resources
CSE K-12 Curriculum
Different Kinds of Families
A Lesson Plan from Rights, Respect, Responsibility: A K-12 Curriculum Fostering respect and responsibility through age-appropriate sexuality education.
It's Perfectly Normal: Changing Bodies, Growing Up, Sex, and Sexual Health*
By Robie H. Harris and Illustrated by Michael Emberley
*CAUTION: You may find the content of this book is offensive, but it is what the Majority Party Lawmakers and the Office of Superintendent of Public Instruction (OSPI) want to teach your children so we wanted you to be able to view it for yourself. You can "Look inside" the book by clicking on the cover.
Oppose:
-Comprehensive Sex Education (SB5395/HB2184/HB1407/SB6175):
Priority Bill: Comprehensive Sex Ed (CSE), promoted by Planned Parenthood, seeks to indoctrinate and sexualize children down to Kindergarten.  CSE teaches a sexuality and values that is contrary to Christian values, encourages sexual experimentation, affirms Gender Dysphoria and Same-sex Attraction.
Many of the encouraged and promoted practices and activities (sexual activity, sex-change operations, gender disorder, chemical castration, etc.) cause significant harm to children, thus actually child abuse. This is not about education or teaching science or facts, it is indoctrination of children by Planned Parenthood, to change our culture and values on sex and marriage.  It is designed to teach children to hate or leave their parents and their Christian (or Jewish, Muslim) faith.
CSE Archives
2020 Leg Session Citizen Action Resources
The Washington State House of Representatives convenes for floor debate on pending legislation, including ESSB 5395 (Sexual health education), in Olympia. (EVENING/LATE EVENING SESSION)
CSE Extras
Download CSE Comprehensive SEXXX Ed sticker sheet (for printing on a 8.5×11 sticker sheet).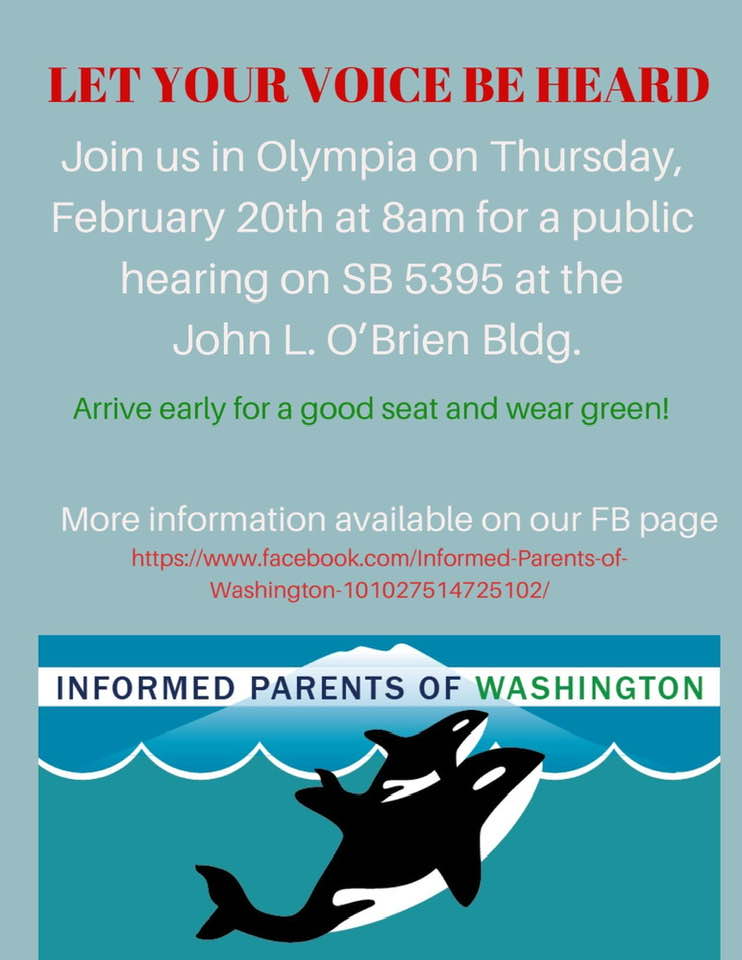 Click on the image to view full-sized Informed Parents of Washington Feb 20/2020 HB5395 House hearing information flyer.
Your Voice Mattered – Teen-Aid Analysis of OSPI Survey (October 2019)
StopCSE.org  – This website was created to warn parents and policy makers of the serious harms of explicit comprehensive sexuality education programs.
R-90 Action Links
R-90 Resources
Stay Informed About R-90