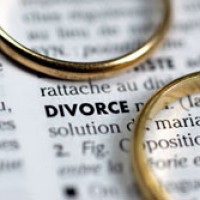 Should Divorce Be Harder to Get?
by FPIW | February 12, 2013
A bill aimed at lowering divorce rates by extending waiting periods for divorce was introduced in the Washington State Senate last week and is scheduled for a hearing this Friday, February 15th, at 8 am in the Senate Law and Justice Committee.
Currently Washington State requires a couple to wait 90 days before a divorce can be finalized, but
SB 5614
would extend that to one year. The one-year period may be waived by the court when either party is convicted of a violent or sexual felony or if one party makes a threat of physical violence against the other party or a minor child.
The bill, with bi-partisan support, also makes information about reconciliation available to couples who have filed for divorce.
The recommendations in the bill came from a study done by William Doherty of the University of Minnesota and Leah Ward Sears, former Supreme Court Justice of the Georgia State Supreme Court. Their study, and the accompanying recommendations, is billed as the Family Second Chances Act.
You can read the entire study by clicking here

.
Their study found that about 40% of couples in divorce proceedings have one or both spouses interested in reconciliation.
Even a modest reduction in divorce rates nationwide would benefit more than 400,000 children each year and would provide significant cost savings to taxpayers.
For example:
Increasing the share of adolescents living with two biological parents to the 1970 level…would mean that 643,264 fewer children would repeat a grade. Increasing the share of adolescents in two-parent families to the 1960 level suggests that nearly three-quarters of a million fewer children would repeat a grade. Similarly, increasing marital stability to its 1980 level would result in nearly half a million fewer children suspended from school, about 200,000 fewer children engaging in delinquency or violence, a quarter of a million fewer children receiving therapy, about a quarter of a million fewer smokers, about 80,000 fewer children thinking about suicide, and about 28,000 fewer children attempting suicide.
[1]
The study also analyzed the generational impact of reducing divorce. Sociologist Nicholas Wolfinger, of the University of Utah, found that divorce increased children's chance of someday ending their own marriages by at least 50 percent. Further, grown children of divorce were 50 percent more likely to marry other children of divorce. If they did so, their increased risk of divorce was 200 percent greater than couples in which neither spouse came from a divorced family.
[2]
Nationwide, scholars estimated that divorce and out-of-wedlock childbearing costs U.S. taxpayers at least $112 billion every year.
[3]
While the divorce problem runs much deeper than policy makers can reach, it is encouraging to see elected officials providing leadership by acknowledging the seriousness of the issue.
If you have thoughts on this proposal to make divorce more difficult to obtain,
you are encouraged to attend the hearing, contact your legislators at 1-800-562-6000
, or
email them here
.
---
[1] Paul R. Amato, "The Impact of Family Formation Change on the Social, Cogni­tive, and Emotional Well-Being of the Next Generation," The Future of Children 15, no. 2 (Autumn 2005): 88–89.
[2] Nicholas H. Wolfinger, Understanding the Divorce Cycle: The Children of Di­vorce in Their Own Marriages (Cambridge and New York: Cambridge University Press, 2005).
[3] Benjamin Scafidi, principal investigator, The Taxpayer Costs of Divorce and Un­wed Childbearing: First-Ever Estimates for the Nation and All Fifty States, co-published by the Georgia Family Council, Families Northwest, the Institute for Marriage and Public Policy, and the Institute for American Values (New York: Institute for American Values, 2008), http://familyscholars.org/2008/04/15/the-taxpayer-costs-of-divorce-and-unwed-childbearing/.