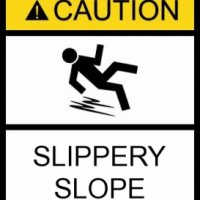 Senators Introduce Marriage Redefinition Bill
by Rebecca Faust | January 16, 2012
Senator Ed Murray filed his much-anticipated bill redefining "marriage" in Washington law to include same-sex relationships on Friday. The bill will officially be introduced on Monday, January 16th.
Senate Bill 6239 would recognize so-called "marriages" between members of the same sex.
Same-sex couples would be allowed to "marry" as soon as the bill goes into effect. That would be ninety days after the end of the legislative session, unless a referendum petition is filed. Additionally, all same-sex domestic partnerships would automatically be considered "marriages" after June 30, 2014, unless one of the domestic partners is at least 62 years old.
Beginning June 30, 2014 domestic partnerships would be limited to couples in which at least one person is 62 years or older. Both opposite-sex and same-sex couples will continue to be able to obtain domestic partnerships if at least one of them is 62 years or older. Same-sex domestic partners could voluntarily choose to convert their domestic partnership to a so-called "marriage," even if one of them is 62 years or older. Essentially, the bill is replacing domestic partnerships for most same-sex couples with so-called "marriages."
While this bill ostensibly protects

religious freedom, it still leaves ample opportunity for people of faith, and possibly even churches, to be sued for refusing to participate in so-called same-sex "marriage."
Please call the legislative hotline at 1-800-562-6000 to send a message to your legislators about this bill.