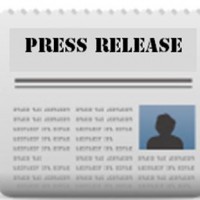 PRESS RELEASE: Preserve Marriage Washington Files Referendum Against Legislation Redefining Marriage
by Press Release | February 13, 2012
FOR IMMEDIATE RELEASE CONTACT: Joseph Backholm
February 13, 2010 (425) 608-0242
"Voters will have the opportunity to define marriage in our state," - Joseph Backholm
Olympia, WA - Moments after Governor Christine Gregoire signed legislation redefining marriage, a coalition of groups officially filed referendum papers to begin the process of presenting the issue to voters in November. The newly-formed group Preserve Marriage Washington filed the referendum with the Secretary of State.
"Marriage is the union of one man and one woman for good reason," said Joseph Backholm, Executive Director of the Family Policy Institute of Washington and the proponent of the referendum. "Marriage is society's way of bringing men and women together so that children can be raised by, and cared for by, their mother and father - the people responsible for bringing them into the world. It is the most-important, child-focused institution of society and we will fight to preserve it. Voters will have the opportunity to define marriage in our state."
Proponents of the referendum have until June 6th to collect 120,577 voter signatures to qualify the referendum to the November ballot. Once the signatures are filed, the legislation is stayed and does not go into effect. The Preserve Marriage Washington coalition initially includes the Family Policy Institute of Washington, Stand for Marriage Washington, Concerned Women for America and the National Organization for Marriage (NOM). It is expected that hundreds of groups, churches and individuals will be involved in the signature gathering phase, and even more during the campaign.
Supporters of the referendum can request petitions online at www.PreserveMarriageWashington.com.
"We call on the community of faith and all citizens to join in this referendum to give the voters of Washington the right to decide the definition of marriage in our state," said Representative Matt Shea of Stand for Marriage Washington. "Already we have had an outpouring of support from pastors, legislators and individuals who are ready to go to work to preserve marriage in our state. Thirty-one other states have voted on marriage, and everyone has voted to preserve marriage as the union of one man and one woman. Washington state will do the same."
To request an interview with Joseph Backholm, call (425) 608-0242.