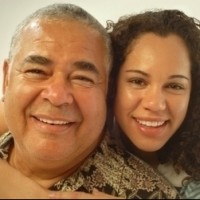 Olympia: Protecting Daughters from their Dads
by Joseph Backholm | February 4, 2013
Today, I'm writing to those of you who, like me, are dads of daughters.
There's something we need to be aware of. The government in Washington State thinks we're a danger. Not necessarily always, but they're pretty sure there are some situations where it's best we don't know what's going on with our girls.
What am I talking about?
In Washington State, parents have to give their permission for their kids to ride the bus to the zoo or get their ears pierced, but they don't even have to know if their 15 year-old daughter gets an abortion.
Abortion is the only non-emergency surgery that can be performed on a child without her parent's permission, much less awareness. Apparently, it's ok for parents to know what is happening with their children, medically speaking, unless she gets pregnant.
Forty-five other states have passed laws requiring parental involvement in a minor's abortion decision.
On Wednesday, February 6, at 1:30pm, the Washington State Senate Committee on Law and Justice will hold a public hearing in the Cherberg Building, Senate Hearing Room 4, on SB 5156 which would allow Washington to join those 45 states in making sure parents are involved with their daughters at the most critical moments of their lives.
Sadly, this bill has opposition.
I'm asking the other dads of daughters out there to join with me in communicating to our elected officials that our involvement in our daughter's life is not what is endangering them.
The whole situation seems a bit backwards. We see ourselves as the men who cried the day we met them, got wrapped around their fingers, worry ourselves silly when we don't know where they are, and spend our lives trying to figure out how to make their world better. Despite the fact that they frequently do things we wish they wouldn't, we find it very hard to believe that anyone in the universe cares more about their well-being than we do.
The State of Washington, however, sees it differently. They see us as the men that our daughters should be protected from if they wind up with an unexpected pregnancy.
Sen. Karen Keiser said she believes kids should be allowed to keep their parents in the dark because, "Young women have been abused, beaten or even killed after their parents found out about an unwanted pregnancy."
From their perspective, our girls should decide if they want us involved. Almost makes sense. There's no reason to question the judgment of a 15 year-old pregnant girl is there?
It's those parents we can't trust.
It is true that in rare and tragic cases, parents have mistreated their daughters when they were pregnant. The bill accounts for these situations through a judicial bypass clause, which allows a girl who has reason to believe her safety would be at risk should her parents be notified to explain that fact to a judge, who could then make an exception to the notice requirement.
The problem with the status quo is that the state has assumed the worst about every dad in Washington State and made it state policy to keep us in the dark about our children in the moments they need us most.
If you're a dad that has daughters like me, I hope this bothers you.
I hope we prove them wrong by taking this opportunity to show how hard we're willing to fight for them.
Call your state legislators through the
Legislative Hotline at 1-800-562-6000
(
email them here
), and let them know how you feel about the subject.
Or, show up in Olympia at 1:30pm this Wednesday to stand up for the right to be our daughter's dad.
C'mon, dad. Do it for your daughter.