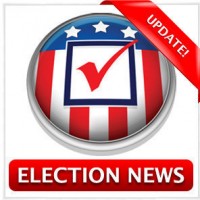 Election Update: November 9th
by Jordan K. Pennington | November 9, 2012
Yesterday, Preserve Marriage Washington conceded to the approval of Referendum 74. And while we are saddened by the outcome of the marriage campaign, we can look at the Washington State Legislature and have some hope. Since Wednesday, the Republicans have been gaining more votes and it is likely that they will gain more seats in the Senate and the House:
Washington State Senate
On Wednesday, Democrat Tim Probst was leading the race with 0.56% lead over Republican Don Benton. Today, however, Don Benton is ahead of Tim Probst with a margin of 0.14% of the votes. If Benton does win this race, the Senate will be split 26 Democrats to 23 Republicans.
Washington State House
We are continuing to watch Districts 17, 30, and 47 for the House Races. In the 17
th
District, Republican Julie Olson is ahead of Democrat Monica Stonier by 0.44% of the votes. In the 30
th
District, Democrat Roger Flygare trails Republican Linda Kochmar by a 2.22% margin. In the 30
th
District, Republican Mark Hargrove has a 0.84% over Democrat Bud Sizemore. It is still possible that the Republicans can gain these three seats, and if they do, though they will not have a majority, they will have 46 seats and the Democrats would have 52 seats.
Governor's Race
With thousands of ballots left to be counted, the race for Governor remains very close. Jay Inslee still leads by 2.26% of the votes, but Rob McKenna has been gaining some ground.
As the ballots are counted and the vote counts change, we will continue to keep you informed as the developments of this past election.