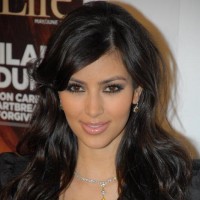 Do the Kardashians Prove Same-Sex Marriage Should be Allowed?
by Joseph Backholm, Executive Director | November 10, 2011
Apparently Kim Kardashian is getting a divorce after 72 days of marriage.Aside from the genuine sympathy I think she deserves for what must be a challenging life, this brief marriage is noteworthy because of how it is being used in a larger cultural debate.
Over at Huffington Post, a pastor at the First Universalist Church of We Believe in Nothing (I actually made up that name) wrote a thank-you letter to Ms. Kardashian for making it obvious that extending marriage recognition to two people of the same gender does not diminish the institution of marriage in the least. In fact, according to the author, it is hetero celebrities like Ms. Kardashian who diminish the institution of marriage and if only she would learn a lesson from her committed, gay neighbors, we would all be better off.
Because this argument is getting so much play, I think it merits a response.
Is it true that brief celebrity marriages demonstrate that irresponsible heterosexuals have already destroyed the "sanctity of marriage" beyond repair?
To me, that argument misses the point. The straw man being set up here is that people believe marriage is worth defending because every marriage and every person involved in a marriage is responsible. No one believes this.
Marriage is not significant because there aren't any dysfunctional marriages. In fact, dysfunctional marriages, and our recognition that they are dysfunctional, are an acknowledgement that there is something better worth pursuing.
Whether or not we are willing to make the decisions necessary to make it happen for ourselves, it is impossible to deny that the world will be a better place if more people get married, stay married, become passionate parents to the children that they make, and limited their sexual expression to within that marriage.
Fundamentally, those are the expectations of a marriage. And the value created by large number of people meeting those expectations cannot be overstated. That doesn't mean that other arrangements aren't also fulfilling to individuals, they are just less significant to society and much less common.
Saying marriage doesn't matter because Kim Kardashian can't keep hers together is like saying you shouldn't try to make healthy food choices because people eat candy bars. The number of people eating large quantities of junk food, and the resultant heart disease, diabetes, obesity, etc... illustrates why different choices are so important. In the same way, the number of people failing to meet the expectations of a stable, healthy marriage has provided mountains of evidence as to why we need to change the trend.
The argument that "marriage is meaningless now anyway, so you might as well let us get married too" is both bizarre, and, I would think, insulting to those in same-sex relationships. What, we're gonna let you get married now because it's a meaningless institution?
But the state has taken a similar approach in other arenas as well.
When we discovered that huge numbers of kids couldn't pass the math and science portions of the WASL to meet their graduation requirement, we simply removed it as a graduation requirement. So in one sense we would just be following the pattern of "when the going gets tough, just lower the expectations."
As convenient as it may be, this is not a recipe for long-term success...in anything.
Of course the response from same-sex "marriage" advocates is that this ideal of life-long commitment through marriage should be encouraged for same-sex pairs as well. After all, we're just like you. In one sense, it's a fair point. They do, and should, have the freedom to enter any kind of relationship they want, for as long as they want, without fear that the government is going to punish them for it.
But in another sense, they couldn't be more wrong. Whether they can accept it or not, a relationship involving two people of the same-sex is materially different than a relationship involving people of the opposite sex. Their effort to change the language so that it can no longer account for this difference is simply insecurity.
The reason we should not change the definition of the term marriage to include same-sex relationships is the same reason we do not use the word dog to refer to cats. Despite the fact that they are both furry, have four legs, and tails they are materially different. An effort to make the term "dog" refer to both canines and felines because of their similarities would simply destroy our ability to refer to them uniquely, which would serve no purpose other than to create confusion.
Even if same-sex "marriage" advocates are successful in redefining the term, we'll spend the rest of our lives following up the question "So, are you married?" with "to a man or a woman?". Why would we ask that question? Because it matters, and we all know it.
Allowing our language to recognize what everyone already knows is simply common sense. Or are we no longer allowed to celebrate our differences?
Yes, it is too bad that Kim Kardashian couldn't keep her marriage together longer than a few weeks. But do we really believe her experience is evidence that the ideals marriage represents are no longer worth pursuing? Hey, that guy just had a heart attack. Eat this burger.