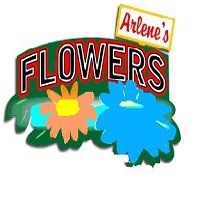 Bill Introduced to Protect Arlene's Flowers/Religious Freedom
by Joseph Backholm | April 26, 2013
Earlier this month, Washington Attorney General Bob Ferguson filed a lawsuit against a Richland, Washington florist who declined the chance to provide floral arrangements for the same-sex wedding ceremony of long-time customers. Yesterday, Sen. Sharon Brown, whose district includes Arlene's Flowers, introduced legislation (SB 5927) that would protect Arlene's Flowers religious liberty and provide protection from liability for declining to provide services in situation like this.
The bill amends the state's non-discrimination statute and states that it cannot force someone to provide services, if doing so would violate their conscience or strongly held religious convictions. While this would apply to wedding ceremonies, including polygamous and/or same-sex wedding ceremonies, it would also apply generally to works of art, conventions, conferences, parties, or published messages like artwork, literature, or website design that could include a message that a business or individual would not be comfortable lending their services to.
This bill is a step in the right direction for freedom of religion and rights of conscience. The way the non-discrimination statute is currently being applied suggests that religious freedom is trumped by the right to never be offended or annoyed by a business's decisions.
The state's non-discrimination law prohibits discrimination on the basis of race, color, creed, religion, sex, sexual orientation, and disability.
This bill would help distinguish between discrimination based on characteristics like race, religion, or sexual orientation and a decision not to provide services for activities and/or messages that an individual or business is not supportive of. A policy that says you don't serve Christians or Muslims is discrimination based on religion. Declining the chance to be part of a Ramadan festival or Easter Service at the request of a Muslim or Christian may not be.
The Attorney General's lawsuit fails to recognize this difference. Arlene's Flowers had sold flowers to the gay couple involved in this lawsuit for years and even employed homosexuals. The job of providing floral services for a wedding ceremony, however, is different than simply selling flowers to a customer because it involves going to the location, creating arrangements , and generally being part of the event. This particular business owner was not comfortable with that.
The question Washington citizens need to consider is whether there is still room in our civil society for people to make that decision. The only alternative is to force people to choose between their livelihood and their conscience. That's not liberal, that's not libertarian, and that's not American.
When the legislature passed a bill redefining marriage, they purposefully rejected amendments that would have protected businesses like Arlene's Flowers from lawsuits for not wanting to provide their services for events like these.
But when voter's voted on Referendum 74, they had been told for a year that redefining marriage wasn't going to affect anyone other than the same-sex couples who could get a marriage certificate.
Now that we know that's not true, Washington can have a conversation about whether the decision of the legislature to expose businesses and business owners to legal liability because of their beliefs about marriage was a good one.
If Washington was "live and let live" about the definition of marriage, I suspect Washington will also be "live and let live" about perspectives on marriage as well.
If you have thoughts about the lawsuit,
you can contact Attorney General Bob Ferguson about this lawsuit by calling 360-753-6200.
You can contact your legislators and the Governor about
SB 5927
through the legislative hotline at 1-800-562-6000
. Or, you can
click here to email your legislators and the governor
to share your thoughts about SB 5927, religious freedom, and Arlene's Flowers.
You can also donate to Arlene's Flowers legal defense fund by clicking here
.
Please be respectful, but please be heard. If we don't fix this, no one else will.