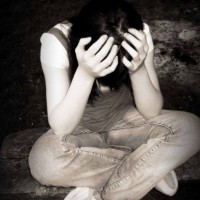 Abortion and Fear
by Joseph Backholm | January 30, 2013
Tomorrow the state legislature will have a hearing on a bill requiring that every insurance policy that covers maternity care must also cover abortion. Next week, there will be a hearing to determine whether parents should be made aware if their minor daughters are planning to have an abortion.
While neither of those bills actually deals with abortion, the fact that they're related issues virtually assures that passionate discussions about abortion will ensue.
This is a brief thought for those who, like me, have attitudes that sometimes betray their belief that abortion can't be rationalized. Of course I'm not going to try to make the case for abortion. I don't think that can be done.
A person is a person, even if unplanned or unwanted.
As true as I think that is, the solution to the abortion problem does not lie within.
The vast majority of those who choose to have abortions agree with us on that point. They know it's a person. That's why it's such an emotionally difficult decision and that's why they don't tell their friends on Facebook that they just got home from their abortion.
When a girl is considering abortion, she knows it's a baby. But…she's terrified. She's terrified of what people will think. She's terrified of how this will affect her career, or her relationship. She's terrified of what it will do to her financial situation.
The motivation for choosing abortion is not ignorance of the fact that it is a baby. The motivation for choosing abortion is fear. The antidote to fear is not a lecture about the fact that life begins at conception, but hope.
She needs to believe that her life won't be irreparably harmed. She needs to believe that people will stand by her, that they'll support her rather than condemn her. She needs to believe it won't lead to a life of poverty.
The facts surrounding abortion are chilling. 55 million children in 40 years have been denied their first breath. But facts are not going to stop abortions from taking place.
Those of us who are opponents of abortion must be proponents of hope. Even if we win the occasional legislative debate or election, if pregnant women feel hopeless, we've still lost.
True, sometimes we're talking to legislators and not pregnant women. There's a difference. I'll be the first to admit that my attitude toward women with unplanned pregnancies is different than my attitude toward those who benefit financially from abortion.
But that's mostly beside the point.
We are not in a debate with people who want to destroy children, though that is an unfortunate result. We are in a debate with people who are afraid and those who are sympathetic to that fear.
The solution to their fear is thousands of years old. There is no fear in love, but perfect love casts out fear. (1 John 4:18)
If we want to make their abortion decision unreasonable, we must make their fear irrational. Give them hope.